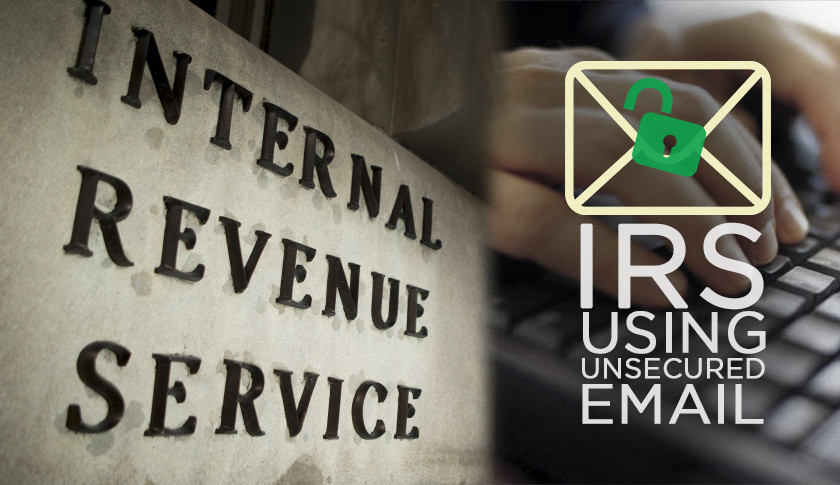 A research from the treasury inspector general shows that IRS employees using unsecured emails in the work and putting important informations at risk. IRS, which is the Internal Revenue Service, storing the personal taxpayer information. But inspector claim that with his/her research, IRS is using unencrypted email addresses in their workplace, so that's a risk for people who are using this service.
The inspector shows an sample sent emails between May and June 2015, 11,416 employees sent 95,396 unencrypted emails in that time period. So research claims PII (Personal Identifiable Information) and 2.4 million taxpayers information is at risk by now.
Inspector made an estimate on 80 employees and found out 48 percent of employees sent unsecured emails during that time period. "If this four-week period is typical, we estimate that more than 1.1 million unencrypted e-mails with taxpayer PII/tax return information of 28.2 million taxpayers could be sent annually," report said.
The inspector claims most of the unsecured emails used internally, but some employees used their personal email addresses outside to manage governmental businesses.
The inspector blames the company cause of their carefreeness about to inform to their employees about security and rules. The research puts the blame on company because employees didn't know they shouldn't use their personal email addresses for work.
The inspector recommended some informations about how to solve this issue. He/she expressed the company should provide training about the security to prevent future issue possibilities. The company replied back as their agreement on the report and they continued, they have changed their procedures about that.